Resources that Keep Me From Crumbling
[Books|People|Travel|Blogging]
Books That Help Me Conquer Fear
1. Finding Your Own North Star by Martha Beck
If you're lost and have no idea what your dream or passion is, start here.

2. A Million Little Ways by Emily P. Freeman

If you don't think you have gifts or you think your ideas are stupid, read this and think again.
3. Be A Free Range Human by Marianne Cantwell
I
f you're tired of your 9-5 life and have always felt you never fit in. Read this. Solid, practical advice to help you get started.
4. Joseph Kauffman


I am kind of a spiritual junkie. If you are interested in learning how to not let your emotions (such as fear) control you so much, I highly recommend all of Kauffman's books. They're easy to read and they'll make you think for days.
5. The War of Art by Steven Pressfield

Art is a war. If you struggle with any type of resistance, read it.
—————————————
People that Inspire Me
—————————————
Travel
There's really not much for me to say in terms of traveling that other travel bloggers haven't already said but these are some of my favorite resources:
Seat61
I don't know who this man is but he writes the most COMPREHENSIVE train/bus/boat travel guides in the entire world. Bravo, bravo, Mr. Seat61!
World Nomads
Travel insurance that covers injuries, theft, flight changes, and more. Worth it if you're traveling for an extended period of time.
Couchsurfing
Couchsurfing is an excellent way to stay with people for free when you're traveling and meet new people. Check out my awesome Couchsurfing experience in Spain.
Hostelworld*
There are TONS of hostel websites and I encourage you to do your research but I normally use Hostelworld because they allow cancellations 24-48 hours in advance, which is awesome when you're not really sure where you'll be the next few days.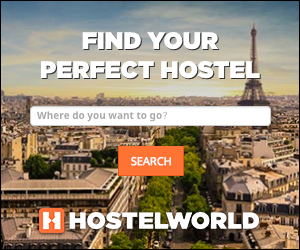 Airbnb*
If you haven't tried Airbnb yet, get $40 off your first trip of $75 or more. Sign up a few days before you plan to book though because I think there is a time limit to use the credit.
—————————————
Blogging
—————————————
Do you have any awesome resources to share with me? I love shortcuts and lifehacks.
[*Items with an asterisk denote affiliate links which means I earn a commission if you decide to purchase them. Thank you!]